War medals and their associated eligibility criteria are complicated. Whether you've got your ancestor's original medals in your possession, or you've heard the stories and want to get a matching set of replicas to honour your family, Foxhole Medals can help you feel confident that you have a correct and up-to-date set of everything they are entitled to.
Contact us to learn more
Entitlement verification process
Information
We collect key information about you or your ancestor to start.
Research
Our team researches the supplied credentials against public records & our subscribed databases.
Verify
We verify the awards you / your ancestor is entitled to & provide with a list of confirmed awards.
How criteria changes
War medals and their associated eligibility criteria are complicated. For example, did you know that:

- for World War I, the 1914-15 Star was only ever issued to those who began active
service – not to be confused with their enlistment date – on or before 31 December
1915. We can help you make sure you have the correct medals for your WWI ancestor;

- the Australian government made retrospectively changes to World War II medal
eligibility in 1995, 1996, and again in 2001.
We can make sure you have all of the medals your ancestor is entitled to.
Contact Us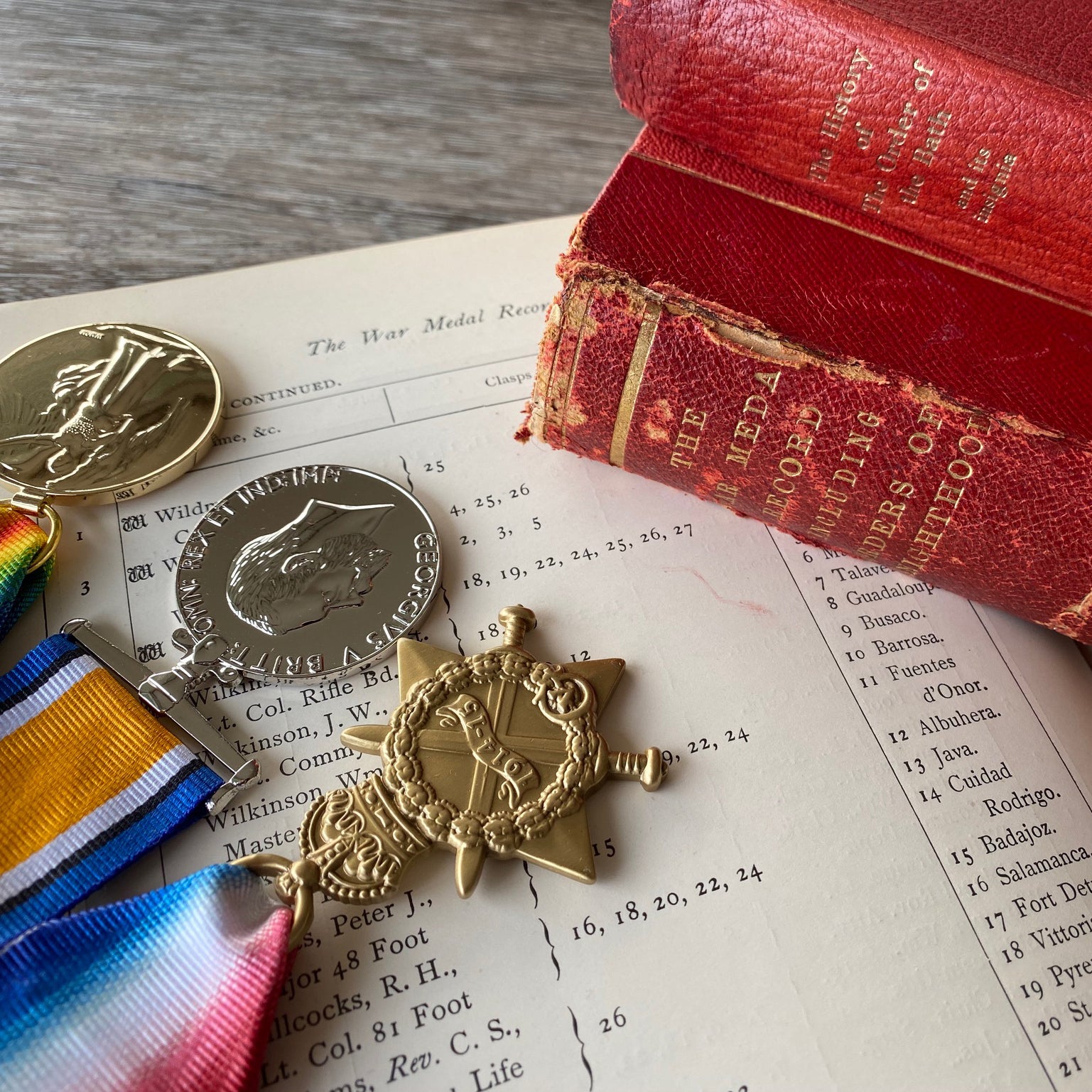 Our team will take care of the research for your family's military award entitlement, and verify the awards they are entitled to from their service using public records, subscription databases, and Government / Defence application processes.


After ordering, our team will be in touch to gather the information we require to complete the process. Each entitlement search is a little different and completion time can vary from a few weeks to many months depending on the records required to verify the entitlements. We will keep you informed of the process at every stage.


If service records are not available we will offer to access them on your behalf (additional fees apply), and make those records available to you along with the verified entitlement list that we will prepare for you.
Expertise & Quality Assurance
Foxhole Medals proudly boasts the trusted and repeat patronage of many of Australia's highest office holders, along with tens of thousands of current and former members of Defence, Emergency Services, and their families.
Jimmy Grice started the company in 2004 after 15 years of combined Army and Navy experience. His values of quality, dependability, and precision continue to guide everything created at Foxhole almost two decades later and underpin our lifetime guarantee promise. 
We are humbled by the number of repeat customers we have the privilege to look after throughout their careers, and for continuing generations.
It would be an honour to include you and your family in ours.